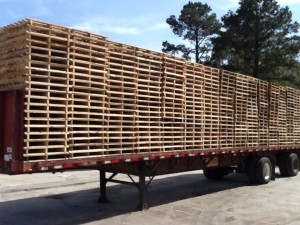 Pallet Removal
& Repair
Are you constantly faced with the issue of broken pallets taking up space in your warehouse? This is a common issue for many of our customers that we happily help you with. We have the ability to send transportation for both live unloads and drop trailers for you to eliminate wasted space in your warehouse. Please contact our nearest location to receive more information on how we can help you today.
Custom Design Software (PDS/Paldraw)
PDS is a state of the art computer generated design software that calculates the least expensive, most effective specifications for your pallet requirements. With this program, our staff can provide you with a pallet analysis that will:
Give insight on weight capacity for each pallet
Reduce safety risks for your facility's racking system
Show the expected lifestyle each pallet should sustain
Eliminate unnecessary materials to reduce overall costs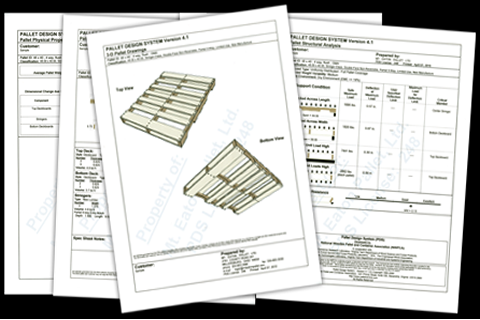 ISPM-15 Heat Treatment
At Pallet Express, we understand the importance of a quality pallet needed for exporting purpose. That is why he have invested in heat treatment kilns to assist you. Our staff is trained and highly efficient in the heat treatment process and we can satisfy any needs for a quality HT pallet.
Custom Marking
Each of our facilities has the capability to provide you with the following to make your pallets more distinct:
Stenciling
Stamping
Color coding
Painting
Transportation Services
Each of our locations at Pallet Express contains a large fleet of trucks and trailers to help meet your specific pallet needs. We give you the preference of dry van or flatbed transportation services, as well as live unloads or dropped trailers to serve you as conveniently as possible.